If you're considering where you'd like to earn CE this year, here are 5 reasons why the Veterinary Meeting & Expo (VMX) in Orlando should be your top pick.
1. The Weather
Do you like sunshine? We thought so.
If you're in need of a warm, sunny getaway filled with plenty of outdoor activities, Orlando is the perfect place for you to soak up the sun.
2. The Attractions
Aside from the exclusive entertainment options for VMX attendees only (we'll be announcing them soon!), Orlando has been deemed one of America's top cities for thrills and entertainment.
Orlando truly has it all. Theme parks, water parks, zoos, aquariums, live shows, dinner theaters, museums, escape rooms, nightlife, concerts and so much more. Not to mention, it's the home of the beloved Walt Disney World where you can meet all your favorite Disney characters and make lifelong magical memories.
3. The Food
Photo: Black Rooster Taqueria
If you picture corn dogs and cotton candy when you think of Orlando cuisine, think again. Because of Orlando's large international travel base, it is home to incredible cuisine from all over the globe. Throughout the city, you'll find taco joints, poke bowl shops, modern fusion restaurants, coffee houses, wine and tapas bars, vegan gems and more.
Getting hungry? Here are 21 of the Best Restaurants in Orlando according to Conde Nast.
4. The Buzz
When you arrive at VMX in Orlando, Florida, there is an inherent electricity as colleagues reunite, students connect with old classmates and speakers are welcomed by the NAVC staff. The buzz of connection, camaraderie and community is tangible in the halls of the Orange County Convention Center as attendees gather for the united purpose of bettering themselves through learning.
5. The Value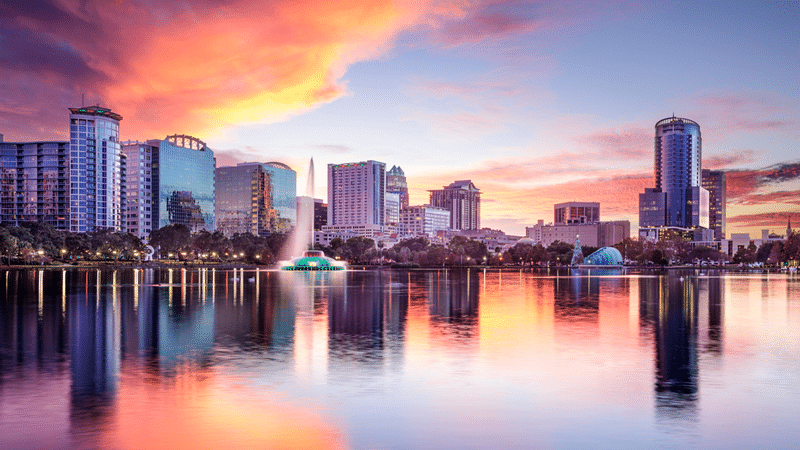 With so much to do and see all in one city, you will find incredible value in Orlando while you learn from the brightest minds in the industry, earn CE and most importantly, have fun! With attraction ticket discounts, free shuttle service to and from official VMX hotels, and a week filled with world-class learning, you will certainly get your money's worth out of your trip to VMX.
Love free things? Us too! Here's a list of fun and free things to do in Orlando.
So what are you waiting for? Register now!
Register now for VMX 2021, the world's leading veterinary event, in sunny Orlando this June. With hundreds of CE credit hours,exhibitors and veterinary professionals and guests from around the world, you won't want to miss it!