Thank you for joining us at VMX 2022.
Whether in person or virtually, we are grateful that you chose VMX, the world's largest and most comprehensive annual veterinary conference and expo, to learn breakthrough advances in animal medicine. We were proud to welcome more than 15,000 attendees from the global veterinary community this year.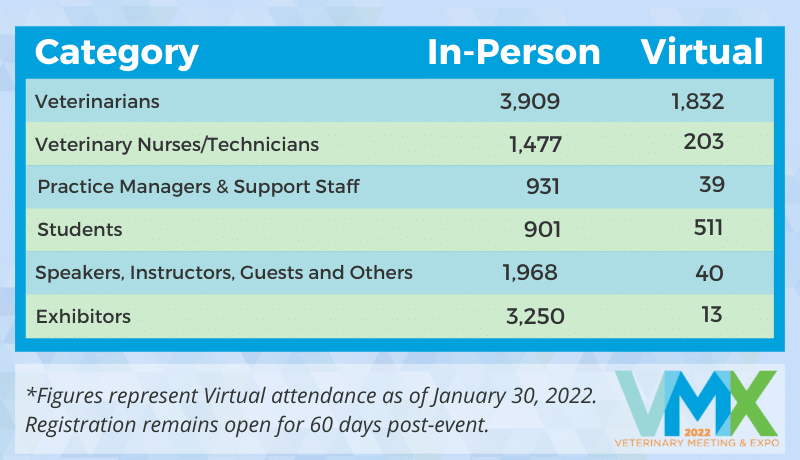 Relive The Best Moments
Take a closer look at the excitement and education in our VMX 2022 Highlight Videos.