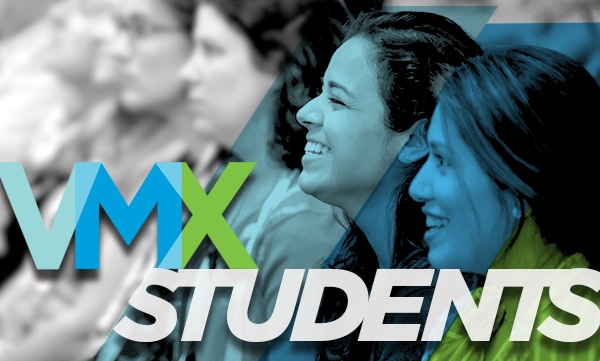 Student's Register FREE at the World's Leading Veterinary Learning Event
All active veterinary students and veterinary nurse/technician students can now register for VMX absolutely FREE! Don't miss this incredible opportunity to learn from world-class instructors and connect with the brightest minds in the veterinary industry at VMX Live in Orlando or VMX Virtual.
Student's at VMX get the opportunity to:
NETWORK with leading veterinary professionals from all around the world! Graduating soon? Looking for experience? VMX is the perfect place to scout opportunities.
GAIN knowledge on a specialty or certain discipline to supplement your curriculum with 1,200 CE credit hours of opportunities to choose from.
EXPLORE the industry's greatest and latest products and services with 700+ exhibitors in the VMX Expo Hall.
RECHARGE with exclusive entertainment and exciting events
---
VMX Virtual Student Registration Sponsored by
VMX Live in Orlando Student Registration Sponsored by
---
Haven't registered for VMX yet? Register now!
Register now for VMX, the world's leading veterinary event, in sunny Orlando this January.