National Mutt Day Is July 31
Celebrating Mutts and Mixed Breed Dogs of All Shapes, Colors and Sizes
National Mutt Day | July 31
Mutts are known by many names – mixed-breeds, crossbreeds, hybrids, Heinz 57s, mongrels, half-breeds – but these lovable mixes often make wonderful additions to the family. With those sweet lab eyes, playful poodle curls, strong shepherd gait and who knows what else mixed in, mixed breeds come with a unique look and personality all their own. National Mutt Day is July 31, and we want to celebrate these lovable, unique pets who paw their way into our homes and hearts.
As a special thank you for all the mutts you've loved and cared for through the years, we hope you'll enjoy these free wallpaper designs for your desktop and mobile phone. Dress up your devices and share your love for all of living creatures, regardless of breed.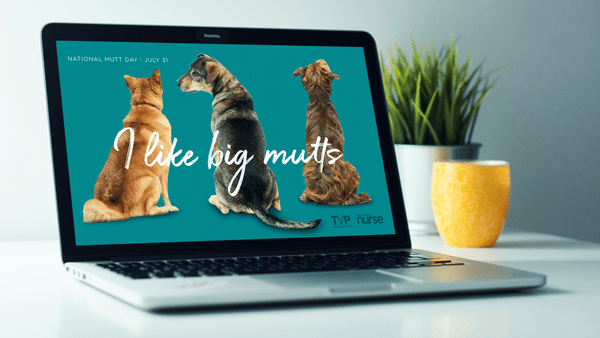 INSTRUCTIONS: Click on the buttons below. The image will open in its own window. Simply drag the image to your desktop or save to your phone's photos and set as your desktop background or wallpaper.
---
National Mutt Day, also known as National Mixed Breed Dog Day, was created in 2005 by Celebrity Pet & Family Lifestyle Expert and Animal Welfare Advocate, Colleen Paige and is celebrated on both July 31st and December 2nd. National Mutt Day is all about embracing, saving and celebrating mixed breed dogs.
---