As we close out this year, it's tempting to say, "Good riddance to 2020!" It has been a time marked by profound challenges and immeasurable losses. Despite these sobering realities, however, we have found many things for which we are truly thankful.
Like so many people in the U.S. and around the world, we have depended on our pets more than ever during the pandemic. Our animals have provided extraordinary comfort, companionship and some good laughs as they entertained those working from home. And who could forget the heartwarming images from earlier this year of shelters emptying as more animals found deserving and loving homes? As animal adoptions soared and as people developed even greater appreciation for their animals, veterinary professionals gained new patients and saw increases in preventive care checkups.
Our veterinary community rose to the occasion, finding innovative ways to safely and seamlessly care for animal patients. "Resilient" is an oft-cited — and fitting — word to describe the veterinary profession. Whether keeping your staff and facilities safe and functioning or maintaining efficient business operations in the midst of restrictive mandates, you adapted — and earned our heartfelt respect. You provided exceptional healthcare to your patients and supported your colleagues, even as you faced personal challenges.
For the NAVC, the health and wellbeing of our veterinary community — always at the heart of our mission — took on a deeper meaning as we reimagined and shared new tools, resources and CE opportunities to meet your ongoing needs and show our gratitude for all that you do to help and care for the animals we love.
We have missed seeing you. We look forward to 2021 when we will once again be able to gather, either virtually or face-to-face. Until then, we want to thank you for being part of the NAVC community and for your dedication to the veterinary profession. We wish you a happy, safe holiday and the very best in 2021.
Sincerely,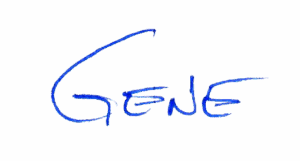 Eugene J. O'Neill
NAVC CEO