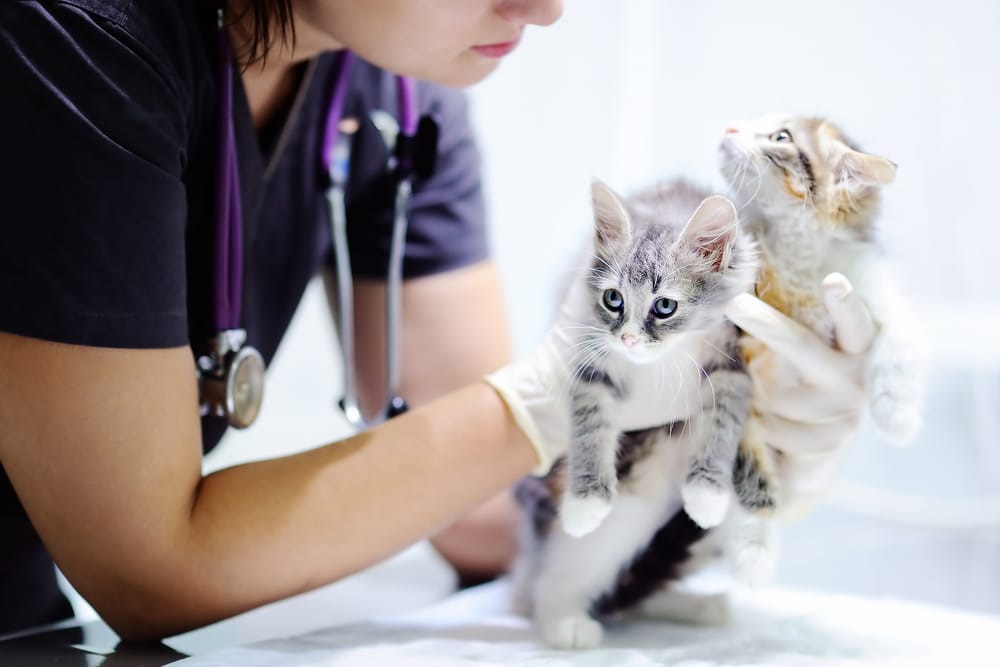 You are committed to supporting your patients and improving their wellbeing and quality of life every day.
Caring and capable veterinary nurses are the heart of a veterinary practice. In many cases, your face is the first that patients see.
Just as your team relies on you to make patients feel comfortable and cared for, you can rely on the NAVC to help make you feel confident on the job, every single day.
If you're a veterinary nurse, attending VMX: Veterinary Meeting & Expo will help strengthen your practical skills, increase your knowledge, join a supportive community and enhance the experience for every patient that visits your practice.
As always, Veterinary Nurses/Technicians are invited to attend all veterinary-focused sessions at VMX.*
*Not including paid add-on workshops, rounds and luncheons identified as veterinary-specific.
Plus, have you heard!? Registration prices have been LOWERED for the first time ever.
Oh yes we did!
Register by November 4 to SAVE with early registration
discounts
!
What's New or Noteworthy at VMX 2020?
Special guests for the 2020 event include presenters Temple Grandin, Veterinary Psychologist Nadine Hamilton and entertainers, Jake Owen, Terry Crews and Howie Mandel.
New personal development and wellness tracks focusing on YOU and your wellbeing.
On-site Fear Free Certified® workshop
Back By Popular Demand
Dedicated lounge for veterinary nurses
Industry lunch and learn sessions throughout the conference
Hundreds of focused sessions and all-day tracks, including:

Veterinary Nurse Career, Certifications, and Business Panel
Veterinary Nurse-Turned-Manager Survival Tips
Expert Clinical Topics by Top Level Veterinary Technician Specialists
Inside the Industry's Largest Veterinary Marketplace
Browse 700+ exhibiting companies, including 20+ veterinary startups at the VMX Expo Hall. Shop for products and catch some extra learning at the Learning Theaters. You'll also find lots of swag and chances to win prizes, too!
Want More?
Enhance your learning by adding a Hands-on Workshop, Round, Meet the Professor Luncheon or the Hospital Design program to your VMX registration. These add-ons are selling out at record pace, this year, so reserve them early to save your spot!
Hands-On Workshops*
Basic Cytology / Advanced Cytology
Advanced Proficiency Dental
Analgesia for "Blockheads" – Dental Nerve Blocks Workshop
Assisted Feeding Workshop – Feeding Tubes, Nursing Care & More
Canine and Feline Dental Radiology Simplified!
Clinical Application & Tips for Neurological Exam in the Dog
Comprehensive Emergency and Critical Care Procedures Workshop
Fear Free Certification & Hands-on Workshop
Feline Osteoarthritis Examination – Presented by: Zoetis
How to Intubate Almost Any Exotic Companion Mammal
"Puppy Preschool" – Your Most Important Behavior Service
Recover CPR: Instructor Certification / Rescuer Certification – Basic & Advanced Life Support
Refining Your Skills in Canine Lameness Exam
Regenerative Medicine and Intra-Articular Injection
Tinkering with Anesthetic Machines 101
Treating the Traumatized Turtle: Advances in Wound Management and Fracture Repair
Ultrasound for the Veterinary Nurse and Technician Workshop
Luncheons*
Feline Injection Site Sarcomas: Current Diagnosis and Treatment
The Diagnostic Assay Buffet: How to Avoid Indigestion
Patella Luxation: Surgical Case Selection and Technique Tips
Anesthesia Ventilators 101
Beyond Aspirin: Advances in Anticoagulant Therapy
The Business of Dentistry: The Synergy of Quality and Profitability
Feline Soft Tissue Surgery: Ask me anything
Rounds*
Practical Understanding of T Helper Cell Responses in Infectious Disease and New Therapeutics
The C.O.R.E. Dental Procedure
How to Prepare your Exotic Animal Practice for the Future
The Digital Practice Playbook: Key Steps, Adoption of Digital Health Solutions and Transform Veterinary Practice
Supervisors Workshop: Surviving Middle Management
Evidence-Based Coping Strategies
Recruitment Strategies
There Isn't a Panic Button: Improve Your Practice's Emergency Response
*Additional fees apply. Preregistration required.
Haven't registered for VMX yet? Register now!
Register now for VMX 2020, the world's leading veterinary event, in sunny Orlando this January. With 1,200+ CE credit hours, 700+ exhibitors and 17,000+ veterinary professionals and guests from around the world, you won't want to miss it!