BREAKING NEWS: Hot Cars Act Has Passed in Congress
Thanks in part to the voices of our Embrace advocates, important provisions in the Hot Cars Act were included in the recently passed Infrastructure Investment and Jobs Act. Once the bill is signed by President Biden, the U.S. Department of Transportation will be mandated to take action aimed at preventing deaths of children and pets left behind in hot vehicles.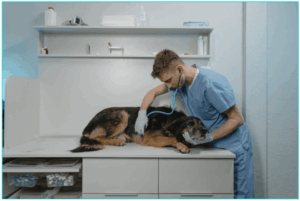 The American Veterinary Medical Association (AVMA) estimates that hundreds of pets die from heat exposure in closed vehicles every year. Since 1990, at least 1,000 children have died in hot cars. Technology costing less than $20 is currently available that provides comprehensive and compelling solutions to end these senseless tragedies utilizing occupant detection and alert technologies.
The wave of enthusiasm for the Hot Cars Act from the animal health community helped rally support in Congress for these important protections. Now we'll be watching the Department of Transportation to ensure their new rules will be effective at protecting our pets and children from tragic, unnecessary deaths in hot vehicles.