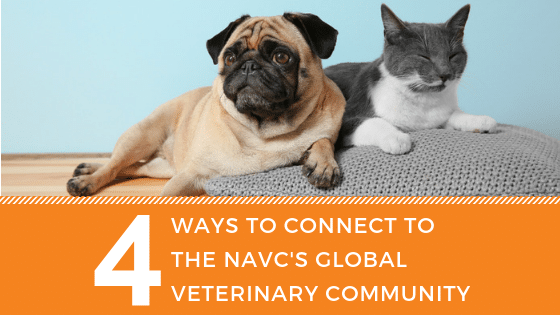 Here are 4 Simple Ways to Connect to the NAVC's Global Veterinary Community
The NAVC is here to find and support things that will make the world a little bit better than it was yesterday for pets, pet owners, veterinarians, veterinary staff, manufacturers and the entire community that serves animal health with pride and passion.
Our world is changing fast. We're here to help make it change for the better.
1. Learn About Our CE Events
NAVC's events present top-tier continuing education from world-renowned presenters, unparalleled professional development and networking, diverse exhibits, and exhilarating events across the US.
Discover Our Events
2. Claim Your FREE Subscriptions
Discover the most popular veterinary industry publication resources available and sign up for your free subscriptions!
Subscribe Today
3. Discover the NAVC Learning Academy
The NAVC Learning Academy is a certification-based initiative that focuses on providing the veterinary healthcare team with certifications that will move their practice and their mindset forward.
Learn More
4. Join the Conversation
Connect, collaborate and engage with the global veterinary community through our social media channels.
Join the Conversation